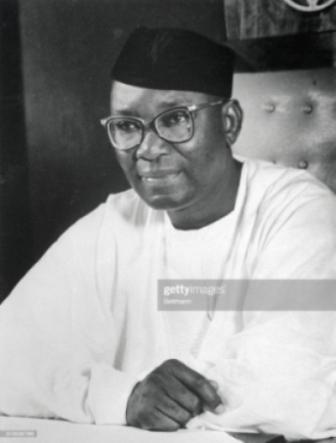 In his inaugural speech, the erudite professor of Economics and the governor of Anambra state, Prof. Charles Chukwuma Soludo regaled his audience and the listening public with his speech which signalled a new beginning and charting a course, towing the line of Zik's neo-welfarism ideology. In fact he identified himself as a Zikist.
Soon after Soludo took up the leadership of Anambra state, the people waited for a quick take off of his grand vision. Then, the people were visited with cutthroat taxes, where actual governance was yet to kick off in the area of infrastructure and providing leadership as insecurity still looms, amidst other issues.
Not only has Soludo used taxation to beat back the enthusiasm that heralded his administration, he has caught the ire of the people in the last few weeks.
In an interview, seen as a display of jealousy, Soludo demeaned the investments made by former governor Peter Obi who is a presidential candidate of the Labour party. He called those investments "worthless."
Many Igbo people erupted from the months-old subdued anger towards the Prof who had dallied to begin the actualisation of his most awaited vision. In responding, he wrote a treatise which instead of clarifying his statement during the interview, he doubled down in a most vicious manner towards Mr. Peter Obi and the Igbo.
In that long epistle, Soludo, in trying to make the Igbo people look stupid before the country, berated the efforts of the people for joining other peoples of Nigeria to support Peter Obi, whom they see as the most credible candidate among the frontline candidates.
Soludo suggested that the Igbo should abandon such a quest and go back home, put their house together and then come out to ask Nigerians support and an opportunity to lead the country. Soludo did not argue that post war and since return to democracy, that Igbo people in general and South-east in particular has not fielded a president and that Nigeria's understanding of rotational presidency and for justice and equity, this is the time for the Igbo and South-east zone.
"2023 might again be a wasted opportunity for Ndigbo! What is our Plan B when Peter Obi loses in February 2023? Some people prefer that we should play the Ostrich while Peter Obi toys with the collective destiny of over 60 million Igbos." Our founding fathers understood that in politics, you don't get what you deserve but what you bargain/negotiate, and you negotiate with your organisation and VOTES. Our fathers built alliances with other major political parties in other regions and Ndigbo were in the reckoning in the first and second republics."
To Soludo, Igbo people should not aspire to get what they deserve. In talking about alliance, Soludo is yet to be on record of his effort in rallying other South-east governors and Igbo people towards building such organisations he eulogises. With such thinking as his, Igbo people should go home and keep bargaining as they have been doing with the PDP since 1999 while supporting other regions.
In his exuberance, Soludo asked "What would Zik of Africa or M.I.Okpara do in this circumstance?"
Zik in his June 25, 1949 speech to Igbo Assembly calling for self-determination for the Igbo, he lamented, "We have never been represented on the Executive Council, and not one Ibo town has had the franchise, despite the fact that our native political institutions are essentially democratic—in fact, more democratic than any other nation in Africa, in spite of our extreme individualism." He frowned that "spurious leadership is being foisted upon us—a mis-leadership which receives official recognition, thus stultifying the legitimate aspirations of the Ibo. This leadership shows a palpable disloyalty to the Ibo and loyalty to an alien protecting power."
In addition, Zik spoke in a farewell message delivered at the close of the Ibo State Assembly convened under the auspices of the Ibo State Union at Aba, June 26, 1949, "Tell them that the Ibo giant is waking from his stupor and is asserting his inalienable rights in the scheme of things in this great country of Nigeria.
Read Also: Expectations high as Soludo prepares to take Anambra to greater heights
"Tell them that the Ibo will not welcome any attempt to stultify the will of the people by subversive electoral systems, because it is undemocratic and contrary to our political institutions and traditions.
"Tell them that as a free people, the Ibo will not accept leadership whose choice is not of the people, but imposed from without, no matter how influential or affluent or wise or learned or diplomatic such leadership might be.
"Tell them the Ibo people will not co-operate with any leadership which treats the Ibo masses with studied contempt, and which is not responsible to the Ibo nation in its political utterances and activities, irrespective of official recognition of such spurious leadership."
If Soludo is a Zikist as claimed, he would know the thinking of Zik and know that he will not in his utterances and essay, undermine the aspirations of the Igbo.
As Soludo argued, the Igbo should withdraw from the presidential race to put their house together. What better way than to point the erudite Prof to these words of Zik which he proudly asked as if the Igbo is going contrary to what Zik would want?
If in 1949, the great Zik of Africa lamented about spurious leaders masquerading as Igbo leaders who champion, not a collective Igbo desires but their personal desires, the prof who labelled his people "headless mob" is part of that leadership. Sending the likes of him to negotiate for the Igbo is an expectation of nothing. He would blame the Igbo than fight for her rights and with that, the search for true Igbo political leaders continues.