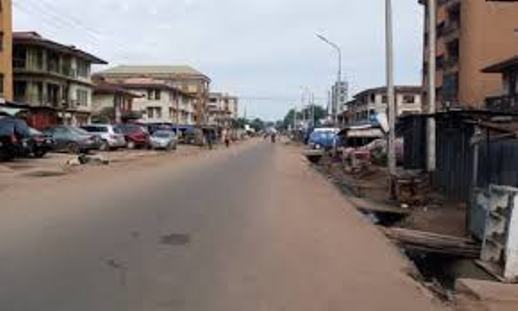 Igbo land is troubled. Many Ndị Igbo rue what the region is becoming as very few people have tried so much to unsettle the peace of the region. Surprisingly, there are people who regard what is happening as necessary.
From the weekly Monday sit-at-home which many had condemned, to now a week-long sit-at-home as a new two weeks sit-at-home is declared. Is that not a case of group insanity? In many homes and in many fora, people discuss the folly of what Igbo land is being made to become. Even Mazi Nnamdi Kanu on whose behalf these are done may in his quiet time condemn the situation but Nnamdi Kanu has not sent a forceful message or his lieutenants made forceful declaration in condemning the sit-at-home grounding the Igbo land.
The political leaders are dazed as the supporters of the sit-at-home blame them. They capitalise on the detention of Mazi Nnamdi Kanu to cause this unrest as Simon Ekpa revels in setting Igbo land up from his lavish Finland home.
I have severally posited that the unrest in the Southeast will stop when the political leaders, business leaders, traditional leaders, religious leaders and social leaders in agreement with the Igbo people, begin to act and say enough is enough.
The Igbo people have resorted to lay flat as a small group of people holding them to ransom continue to manipulate their lives.
Business is suffering, livelihood is suffering as children bear the brunt given that their academic journeys are often in jeopardy.
Previously, I wrote about the power tussle between the Igbo leaders and Mazi Nnamdi Kanu but today, it is a tussle between Simon Ekpa and the people. In a viral video, some boys were seen scattering the wares of some women in the market, in their bid to enforce their week-long sit-at-home, but the sit-at-home is not solving any problem since almost 2 years it's been enforced forcefully. To Ekpa and his cohorts, destroying people's livelihood is tantamount to success towards his perceived freedom for Biafra.
Read Also:  Kanu, IPOB and the Igbo people
A region which gave global powers a hard pass during the three -year Biafra war before the use of hunger as a weapon against the people, has succumbed to a fairy tale Simon Ekpa. It is incomprehensible.
This is the same people as described by Nnamdi Azikiwe in his 'Address to the Ibo People' he said, "Is it not historically significant that throughout the glorious history of Africa, the Ibo is one of the select few to have escaped the humiliation of a conqueror's sword or to be a victim of a Carthaginian treaty? Search through the records of African history and you will fail to find an occasion when, in any pitched battle, any African nation has either marched across Ibo territory or subjected the Ibo nation to a humiliating conquest. Instead, there is record to show that the martial prowess of the Ibo, at all stages of human history, has rivaled them not only to survive persecution, but also to adapt themselves to the role thus thrust upon them by history, of preserving all that is best and most noble in African culture and tradition."
On the AIT's Kakaaki morning show of July 6, Chuks Akunna stated, "Every Nigerian should focus on insecurity in Imo state. We cannot talk about the insecurity in the Southeast without Imo state. The Imo state governor, Hope Uzodimma, reportedly lives in Abuja. Sometimes ago, editors went there, for a whole week and they couldn't meet the governor. Every attack around Igbo land comes from Imo state around the border towns." He asked, "is there someone in Imo state that is actually funding this terrorism?" Again he wondered, "is the government at the centre also interested and benefitting from this crisis because Governor Hope is also from the APC?"
Is it not a wonder that the Igbo of today could not hold the torch but are guided and manipulated by a group of people and others who may be pretending to be Igbo nationalists but doing these anti Igbo theatrics towards the bidding of Igbo rivals and enemies to dehumanise the Igbo.
How has the mighty fallen and conquered from within? Where are the men and women of Igbo?
Are there no men again who are not afraid to ask the hard questions of the beneficiaries of the crisis and tell those Igbo sell-outs, Mazi Nnamdi Kanu and his protégé Simon Ekpa that they have abused and humiliated Igbo people and Igbo land in an unprecedented manner, opening up and leaving the region in the hands of those hammering its death nail?
Many Igbo people are not happy both on the leaders who pillaged the region and have their tails tucked firmly between their legs and on Nnamdi Kanu on whose behalf these are happening.
What have the Igbo benefited from the "freedom" fighters if not deaths, terror and social decay?
But the Igbo spirit is not dead neither the emotional attachment to Biafra in spite of the efforts by Simon Ekpa to instill scorn and fear in the minds of people who will no longer accord Biafra the deserved reverence as it is being made synonymous to death, destruction and avarice.
The time to come together and rid Igbo land of these terrors is now. Otherwise, as Igbo land is graduating to a two-week sit-at-home, it will get to a month and even a year. The Igbo should rise and declare enough is enough.